As I've mentioned before on this blog, I still have one of the "cheese grater" Mac Pros around. It's a 2009 that I upgraded somewhat with SSD, 6 core Xeon and a few other small goodies. As I split my time between Linux, Windows and macOS, I like having it around but can't really justify getting a newer machine.
Anyway, I'm upgrading my monitor to wide screen monitor and the old graphics card (Apple branded AMD Radeon 7970) was unlikely to be too happy about it. Plus, I had a spare AMD RX470 lying around from upgrading the graphics card in my PC. The Hackintosh community seems to generally recommend AMD cards for newer versions of OS X, so I figured I'd give it a try. The RX470 is listed as a supported card in newer versions of OS X after all.
The whole amount of drama to get the card to work in the Mac went - open case, pull old card, fit new card, close case, ignore the lack of boot progress screen, job done. That was certainly a lot less fuss than I had expected.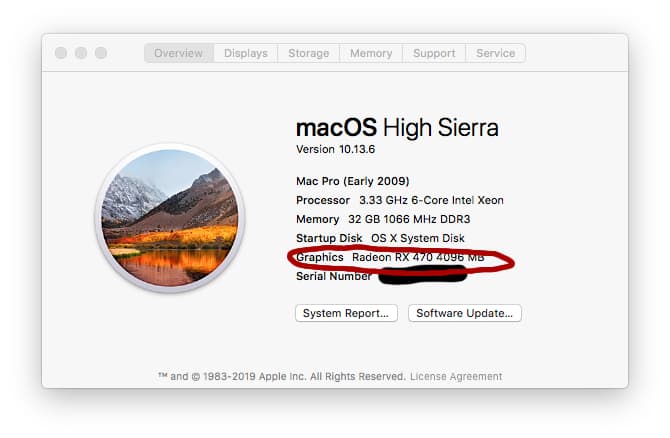 The card is an ASUS Strix RX470, but I don't think the brands matter too much. Although the Hackintosh forums seem to have identified one or two brands that don't work that well with OS X. And yes, I'm still running High Sierra. Works fine for what I need this box for.