Throwing caution into the wind this morning, I'm having an updatefest only a few hours after the software was released: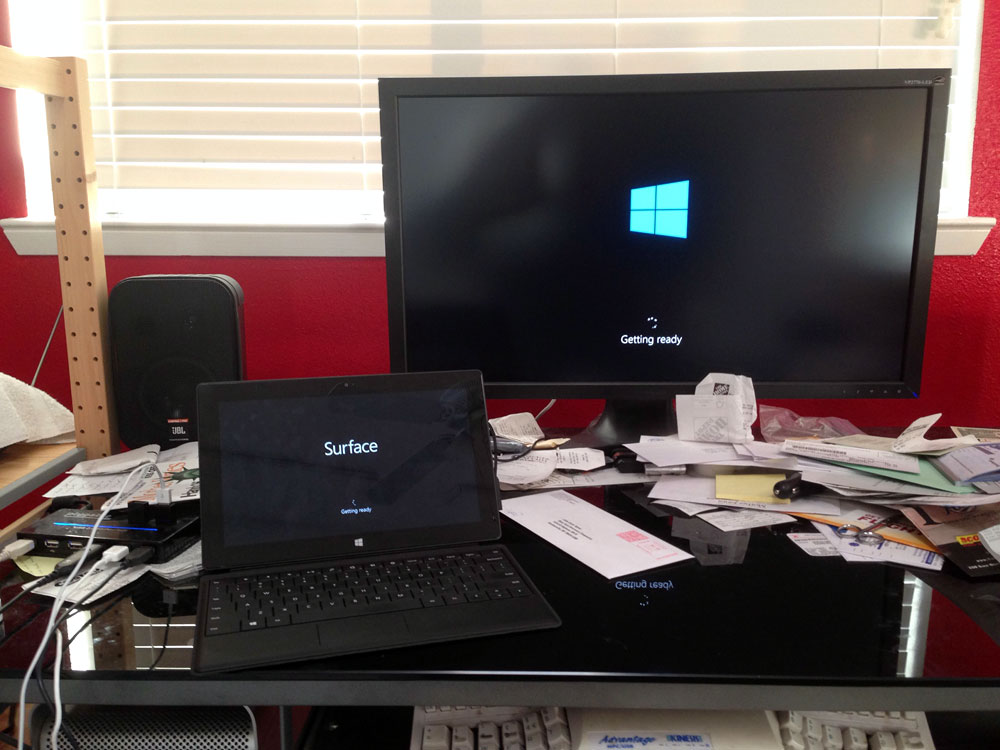 While I've grown accustomed to using Win8 - the Surface RT helped - from using the 8.1 prerelease it really looked like 8.1 would be an improvement, so I bit the bullet and installed the upgrades as soon as they were available.
Well, as soon as I got up the day they were available, that is.
Would I recommend that a happy Win7 user should upgrade? Probably not. I had to upgrade because some of the stuff I do at home for myself (mainly a little Windows Phone development) requires Win8 as the Windows Phone 8 phone emulator does require the Win8 64 bit virtualisation infrastructure.